Hi Everyone!
I just joined the
Currently Linky Party
from the blog Oh Boy 4th Grade.
Listening: I love Pandora. I plug my phone into my stereo and blast away. Right now I am listening to one of my favorites the Carrie Underwood Station. I have been listening to a lot of country music lately. I really like the Florida Georgia Line, Miranda Lambert, Band Perry, and a whole bunch of other country artists.
Loving: Only 5 more days of school!! Our last day is June 21st!
Thinking: I want to do so many things this summer. I started making a list and if I can complete the top five, I will be happy. Number one on my list is to clean out and organize my basement.
Wanting: I still want the construction upstairs in my house to be completed. Floors and painting almost done! Next, bathroom and finishing touches, We are almost there!
Needing: I need a hand massage so bad. Everyday I paint and paint upstairs. My hand is cramped and I can hardly move it in the morning. I don't know how painters do it!!
3 Vacation Essentials: 1. Sunblock! I burn so easily. 2. A good book! Still trying to find one--any suggestions? 3. Nice weather! I hope all this rain and wind comes to an end real soon.
If you want to join the party, click on the link below.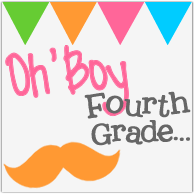 Have a fantastic June everyone!!!!