Hi Everyone!
I just joined the
Currently Linky Party
from the blog Oh Boy 4th Grade.
Listening: The quiet!
Loving: My new classroom layout. I moved my desk from the back of my room to the front, pushed my student's tables together to form groups of 6 and created some extra space. My students love it too!
Thinking: About shopping at Kohl's tonight online. I have only one day left to use my 30% off coupon. My son needs new sneakers and I could use some new flips.
Wanting: I want the construction upstairs in my house to be completed. Drywall and
Spackle
completed today!! Next painting, floors, molding, carpet, doors, etc. Soon!
Needing: I need a day off badly! The past few weeks have been crazy busy!
Bucket List: 1. This summer I plan on spending time at the lake with my kids, my sister and her kids, and my brother. I love the lake!! One of my favorite sounds are the loons at night--wish I was listening to them now. 2. I plan on spending a lot of time at the beach this summer building sand castles and collecting shells. 3. A long time ago I played golf with my husband a lot, but since children almost impossible. I want to fit in at least 3 rounds with hubby this summer. :)
If you want to join the party, click on the link below.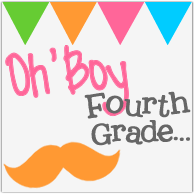 Have a fantastic May everyone!!!!